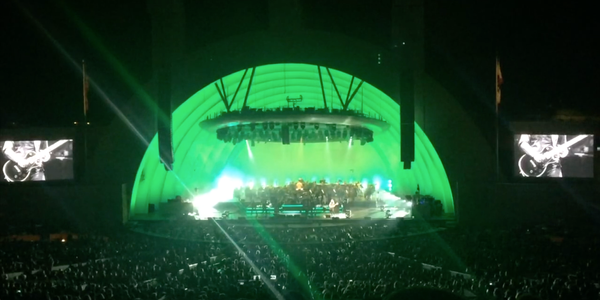 Quist - aka Jacob Quistgaard - was born in Copenhagen, Denmark. He first picked up his father's acoustic guitar at age 6, learning chords and Dylanesque finger picking from his father and a local teacher. After cutting his teeth in his first bands, Quist moved to London as a teenager, studying Jazz for 4 years at the Royal Academy of Music on a scholarship.
He initially made a name for himself as a session guitarist in the UK, most recently as lead guitarist with British rock legend Bryan Ferry (Roxy Music) - featuring on Ferry's album Avonmore (2014), alongside Nile Rodgers, Mark Knopfler, Johnny Marr, Flea and Marcus Miller - touring the world for several years in various incarnations of Bryan Ferry's band.
Quist has performed all over the world, including at The Royal Albert Hall, The Hollywood Bowl, Coachella, Glastonbury and Abbey Road Studios, as well as on many prime time international TV & radio shows. 
Through years of touring whilst simultaneously posting his trademark jam tracks on YouTube, Quist has found an audience of his own, gaining 150+ million views on youtube, and a rising profile as a solo artist on a unique path.
His debut EP on the College Music label In Nature with Mondo Loops arrived in late 2020 - and January 2021 saw his first release on Lofi Girl (Chilled Cow). The Apple Music charting Fountain of Youth EP with coldbrew followed - as did the albums A Love of Water (College Music) and Lofi Christmas (Lofi Blue Records) - finishing off the year with the single Raindreams on Lofi Jazz Records. 2021 was a year of huge growth for Quist's music and there's LOTS more music in store!
Pre-pandemic tour highlights included performing at the 5th International Guitar Festival in Cartagena, Colombia - and shows/masterclasses in Malaysia. Quist is looking forward to hitting the road again soon.
To stay current on new releases and all things Quist be sure to follow him on YouTube, Instagram, TikTok and his Official Site.
"Hats off, he's a tasty player!" - Steve Jones (Sex Pistols, Jonesy's Jukebox)
"Psychedelic fuzz guitar a la Eddie Hazel. Amazing." – Mojo

"Very talented" - Bryan Ferry (Roxy Music) 

"A Rock Master" - Guitar Techniques Magazine
"Trigger is an exemplary display of finesse from the prodigy that is Quist" - Music Existence
"Danish guitar virtuoso" - Guitar World